Dairy farming remains a vital part of our local economy with over 30 million dollars in product being produced in La Crosse County. With this event serving over 2,500 people, this is a great opportunity to educate the public about the dairy industry.s
The La Crosse County Dairy Breakfast is held the third weekend of June. The event relies on volunteers from the community to support our mission. We strive to spotlight different sizes of dairy farms from large operations to small sustainable family farms. Our hosts do not benefit monetarily from holding the breakfast, rather they take joy in educating the public. Any proceeds above the event expenses are donated to local non-profit organizations.
The mission of the La Crosse County Dairy Breakfast is to educate the public about agriculture, health, and nutrition. We are here to promote the importance of consuming dairy products and the economic significance of the dairy industry in our country, state, and the world. We strive to increase awareness of the global and technological importance of agriculture and its contribution to our well-being by showcasing outstanding area dairy farms and farm families.
Please use the "Contact Us" tab if you would like to volunteer at this year's breakfast
If you are attempting to view this site on an iPad please turn your device horizontally.
You have been asking, so here's some info… The 2022 La Crosse County Dairy Breakfast will be held Saturday, June 18 from 6 am – 11 am.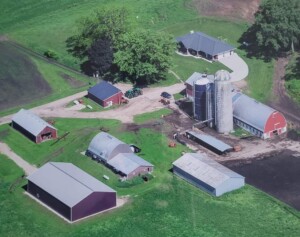 The farm is in West Salem, but due to the location of the farm, there will be ABSOLUTELY NO parking on the farm this year. ALL transportation will be provided by buses from the La Crosse Interstate Fairgrounds, beginning at 5:30 am until noon. You will be purchasing your tickets from your car as you enter the parking lot at the fair grounds. The cost of the meal is; Adults: $8, Kids 6-12: $4, and 5 and under FREE. We will again offer pre-sale tickets for $5 for adults at all River Bank locations (quantities limited) until June 17th. Buy early and save a few bucks! We have many great activities planned for the day, including kids activities (petting zoo, barrel train, corn box, etc.), Educational booths, Dairy Tasting tents, farm tours, Stagecoach rides, and so much more. Not to mention the great menu of dairy products for breakfast! We are still in need of many, MANY volunteers, before, during and after the breakfast!! It takes an army of 100's to pull off this great event, so if you are willing and able to help, send us a message here by clicking the "Contact Us" tab and we will get you signed up. Also, don't forget to check us out on Instagram too! See you at the farm!!